Welcome to Newark Liberty International Airport
Use this website to quickly find the most important information about Newark Liberty International Airport: Flights (Departures, Arrivals andDelays), Parking, Car Rentals, Hotels near the airport and other information about the newark airport. Plan your travel to EWR Airport with the information provided in this site.
Newark Liberty International Airport (IATA: EWR, ICAO: KEWR), formerly known as Newark International Airport, is an international airport within the city limits of both Newark and Elizabeth, New Jersey, United States. It is about 15 miles (24km) south west of Midtown Manhattan.


Newark is a major hub for United Airlines, which is the airport's largest tenant (operating all of Terminal C and part of Terminal A). United Airlines and FedEx operate cargo hubs.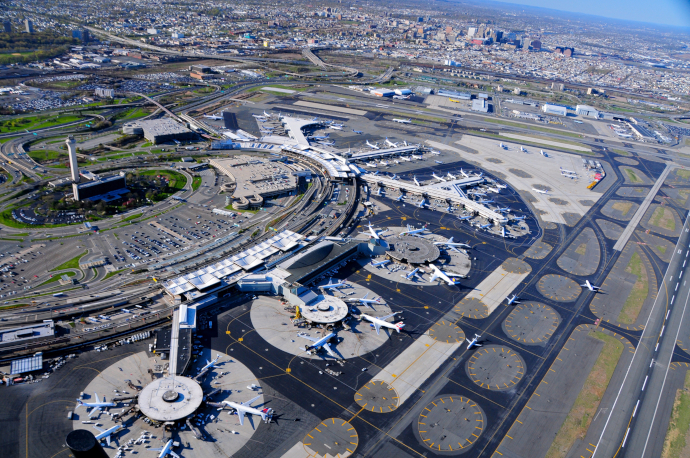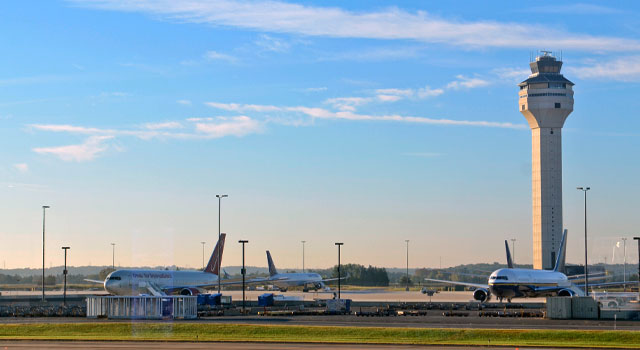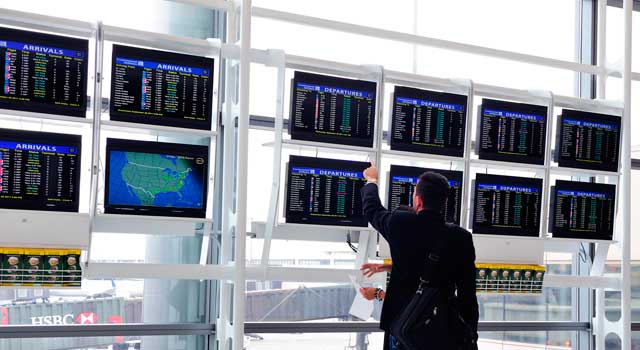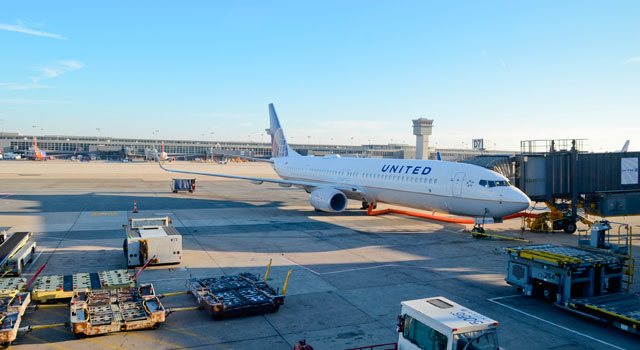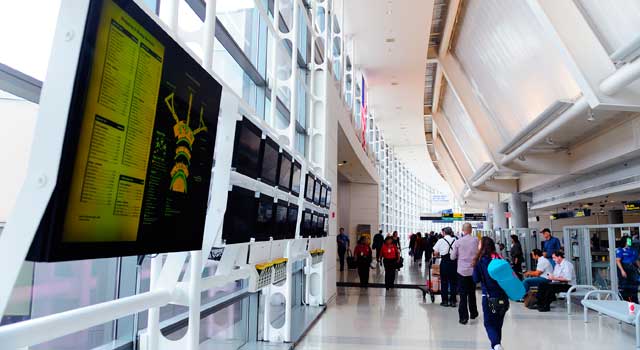 The airports in the New York metropolitan area combine to create the largest airport system in the United States, the second largest in the world in terms of passenger traffic, and largest in the world in terms of total flight operations.
In 2013, Newark Airport handled 35 million passengers, JFK handled 50.4 million, and LaGuardia handled 26.7 million.
Terminals A & B
Newark Liberty Intercontinental Airport has 3 passenger terminals, with 3 concourses each one. Terminals A,B were originally built in 1973 and have four levels both.
Terminal A: Is the only terminal with no immigration facilities. There is a plan to expand this terminal in the future
Terminal B: Rebuild and expanded in 2008 to increase passengers capacity
Terminal C
Is the newest terminal, built originally in 1988, but expanded and rebuilt from 1998 to 2003.
- Has two separated ticketing areas, one for international flights, and the other for domestic flights.
- Has 3 Concourses with a total of 57 gates.
- Is only used for United Airlines and United Express flights.
Some interesting data
- 3 Terminals and 3 runways
- Newark Airport was opened in 1928, being the first major airport in New York area and in the United States.
- More than 60% of all passengers at the airport are carried byUnited Airlines.
- London, Toronto and Tel Aviv are the busiest international routes.
- San Francisco, Los Angeles and Orlando are the busiest domestic routes.
Terminal Transportation
The AirTrain, is a free rail system that connects the terminals with the train station and other facilities such as parking, car rental locations,...
Contact information
Address: 3 Brewster Road, Newark, NJ 07114, United States
Telephone: +1 (973)961-6000