Newark Airport (EWR)
Use this website to quickly find the most important information about Newark Liberty International Airport: Flights (Departures, Arrivals and Delays), Parking, Car Rentals, Hotels near the airport and other information about Newark Airport (EWR). Plan your travel to EWR Airport with the information provided in this site. Check New York's Travel Guide at Bautrip for more information about New York.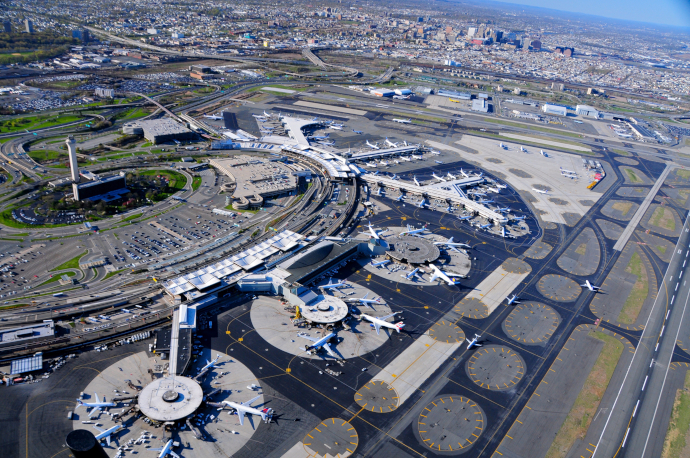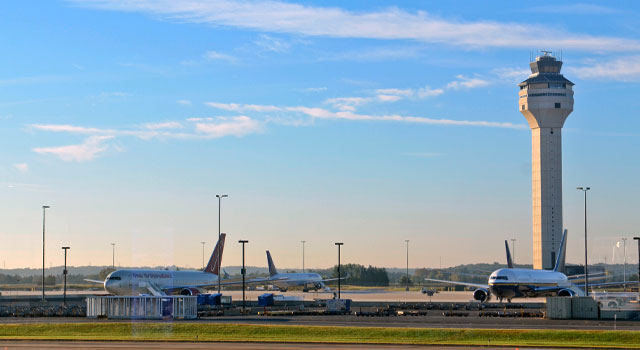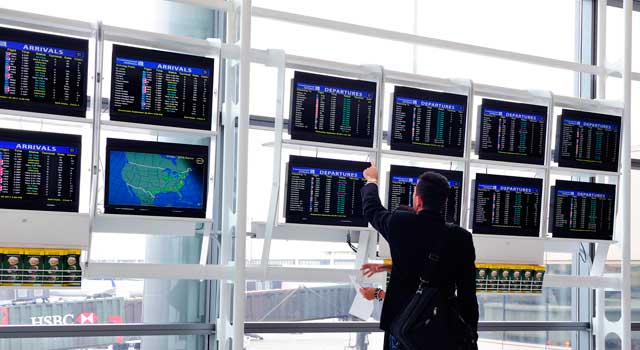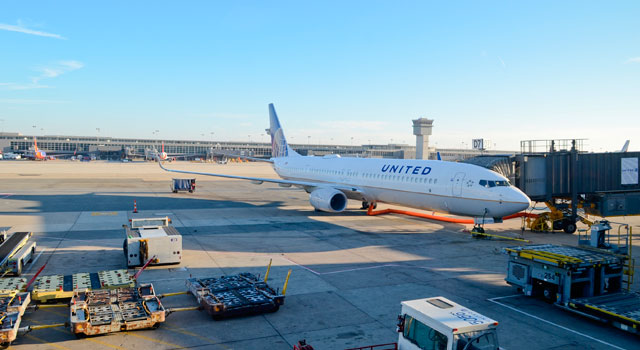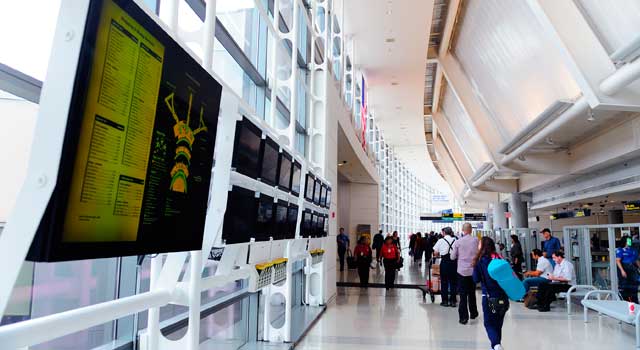 Newark Liberty International Airport (IATA, FAA LID: EWR, ICAO: KEWR) is an international airport within the city limits of both Newark and Elizabeth, New Jersey, in the United States.
It is located about 15 miles (24km) southwest of Midtown Manhattan and 60 miles (97 km) northeast of Philadelphia, serving both metropolitan areas. Newark Airport was the first major airport in the United States. Newark Airport, along with JFK Airport and LaGuardia Airport, combine to create the largest airport system in the United States, the second largest in the world in terms of passenger traffic, and largest in the world in terms of total flight operations.
Newark Liberty Airport works as a hub for FedEx Express and United Airlines.
During 2022, Newark Airport registered a total of 43,402,059 passengers.
Newark Liberty Intercontinental Airport has 3 passenger terminals, with 3 concourses each one. Terminals A & B were originally built in 1973.
Terminal A: It is the only terminal with no immigration facilities.
Terminal B: It is the sole terminal in Newark Airport which is directly operated by the Porth Authority.
Terminal C: It is the newest terminal, owned by United.
Some interesting data
- 3 Terminals and 3 runways
- Newark Airport was opened in 1928, being the first major airport in New York area and in the United States.
- London, Tel Aviv and Paris are the busiest international routes.
- Orlando, San Francisco and Los Angeles are the busiest domestic routes.
At Newark Airport passengers will find the following services available:


- Restaurants and cafeterias
- Shops
- Duty Free
- Charging Stations
- Shoe shine service
- Accessible services
- Medical Offices
- Pet Relief Area
- TSA Pre-Check Office
- Welcome Center
- ATM
- Currency Exchange
- Concierge Services
Lost and Found
For items lost at the aircraft, please, contact with your airline.
On the other part, items lost at TSA Security Check Point:


Phone: +1 (908) 787-0667.
E-mail: ewrlostandfound@panynj.gov
From Newark Airport passengers have the following transportation options available:


Airport Express: One of the most famous bus routes to get to Manhattan.
See more information

Bus: There are several bus routes to move around.
See more information

Taxi: Available from each airport terminal. Rates are based on destination. Tolls and tips not included.
See more information


Transfers: If you want private transportation to and from Newark Airport, you can book a transfer to your preferred destination.
See more information


Car Rental: Renting a car is a good option to move around.
See more information
The AirTrain is a free rail system that connects the terminals with the train station and other facilities such as parking, car rental locations, among other areas at Newark Airport.


AirTrain runs to Amtrak and New Jersey Transit (Northeast Corridor and North Jersey Coast Line).


Passengers can also reach Philadelphia, Pennsylvania, Wilmington Station in Wilmington, Delaware, Penn Station in New York City, Stamford Station in Stamford, Connecticut and Union Station in New Haven, Connecticut.
Contact
Address: 3 Brewster Road, Newark, NJ 07114, United States
Telephone: +1 (973) 961-6000
About New York
New York is one of the most famous cities in the world. Known for its amazing architecture, its museums, its skycrapers and a mix of cultures, New York is a city that offers plenty of plans for everybody.


From Brooklyn Bridge to the High Line, 5th Avenue, Central Park, the MET, etc., these are some of the must see stops during your stay in Manhattan.


You cannot miss either the views from the Empire State Building, Broadway theatre, among others.


Enjoy the city that never sleeps!